With its truck-like seating position, the TricyLift is designed to help democratize cyclo-logistics in France and abroad.
Its driving comfort, described as halfway between a bicycle and motorcycle, enables it to combine driving pleasure with efficiency.
Featuring FlexiModal's unique patented Lift & Go technology, the TricyLift can handle all types of flow up to 200kg.
Designed for delivery professionals, this unique cargo bike enables you to fully implement the containerization principle to optimize your rouds.
Aware of the challenges of urban real estate availability, the TricyLift can be stored compactly thanks to its ability to split in two.


The modules in the Lift range can be used with both the BicyLift trailer or the TricyLift cargo bike.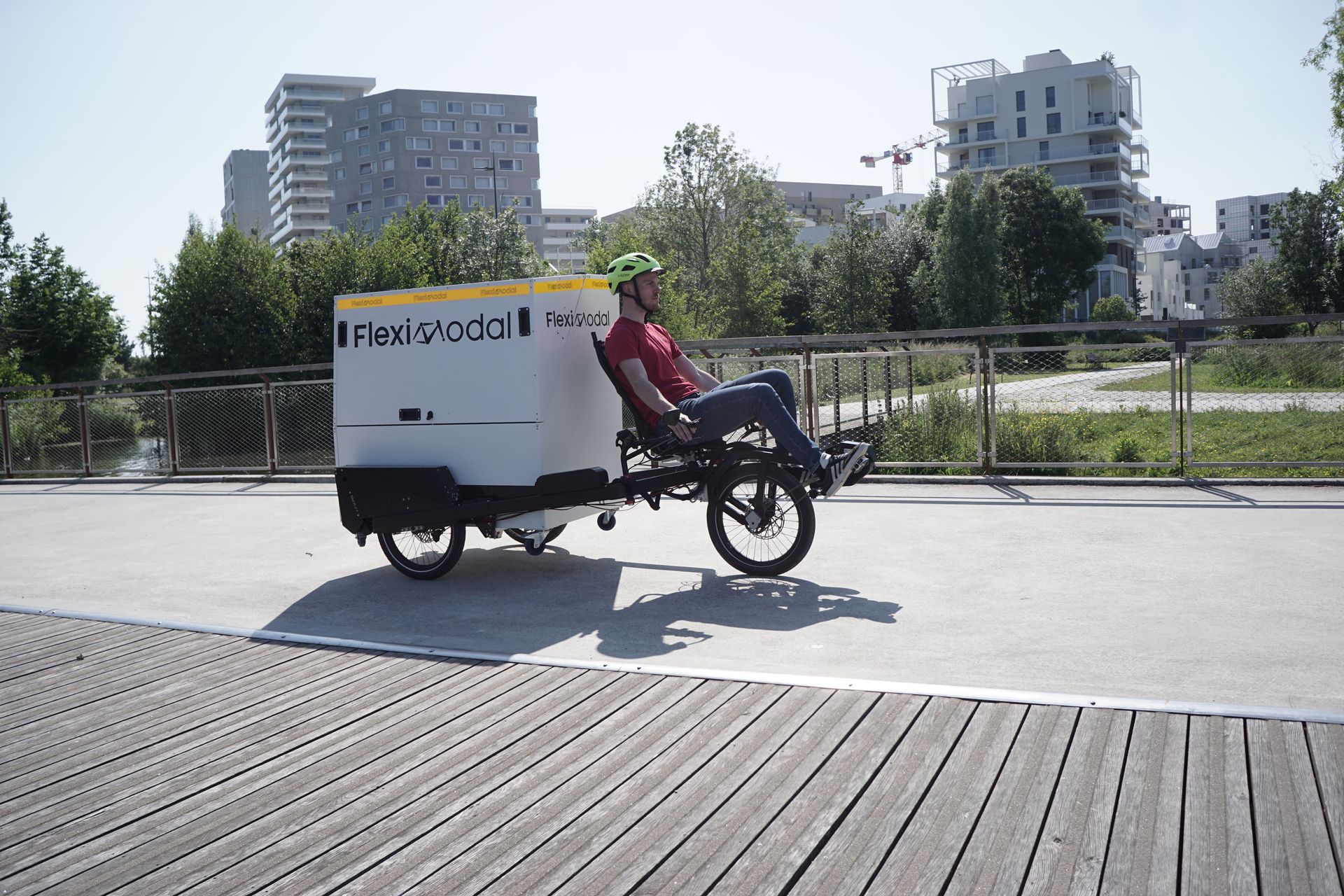 FlexiModal's solutions are undoubtedly key tools of the logistics transition whose deployment is accelerating in Europe. Congratulations and thank you for being such pioneers of the sustainable logistics revolution!

---
Choose the cyclelogistics

500k
Parcels delivered / day
Choosing cyclologistics means choosing a more sustainable delivery method without losing efficiency!

With professional equipment adapted to urban logistics, the last mile by bike fits naturally into the logistics chain. Complementary to other means of transport, the bike facilitates the transport of pallets, parcels and all kinds of flows to the final customer in the city center.
The deployment of LEZs and the restricted access to the hypercenters makes the bike a choice player to combine efficiency and lower CO2 emissions.