Optional third wheel
When attached to the bike, the wheel is lifted




Stability
Easily move the Runner by hand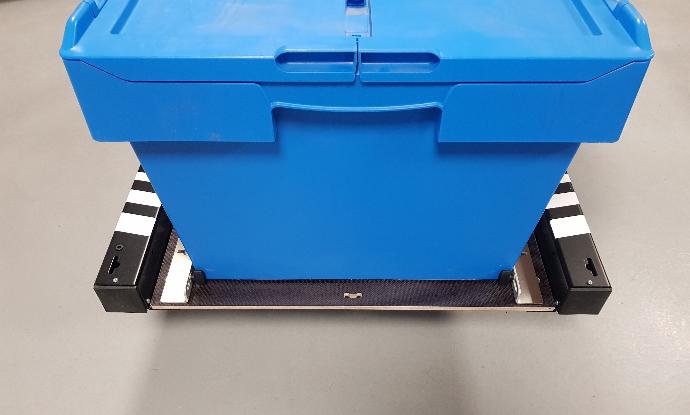 Kit for delivery boxes

To offer a perfect fit of standard delivery boxes on the trailer, we propose guides and stops that are directly fixed on the trailer's wooden tray.
The boxes can be centered and do not move during the deliveries.

The multiple settings possible adapt to most of the standard boxes (60x40cm or 80x60cm).
Wheel covers - interior

The covers protect the wheels from any object coming from your loading : packaging, moving parcels or something else.
The wheel covers simultaneously reinforce the structure of the mudguards.

The covers are strongly recommended with the bike racks, lower on this page, to prevent any contact between the bikes pedals and the trailer's wheels.

Installed with 8 screws per side, they maintain the easy access to the openings for the straps.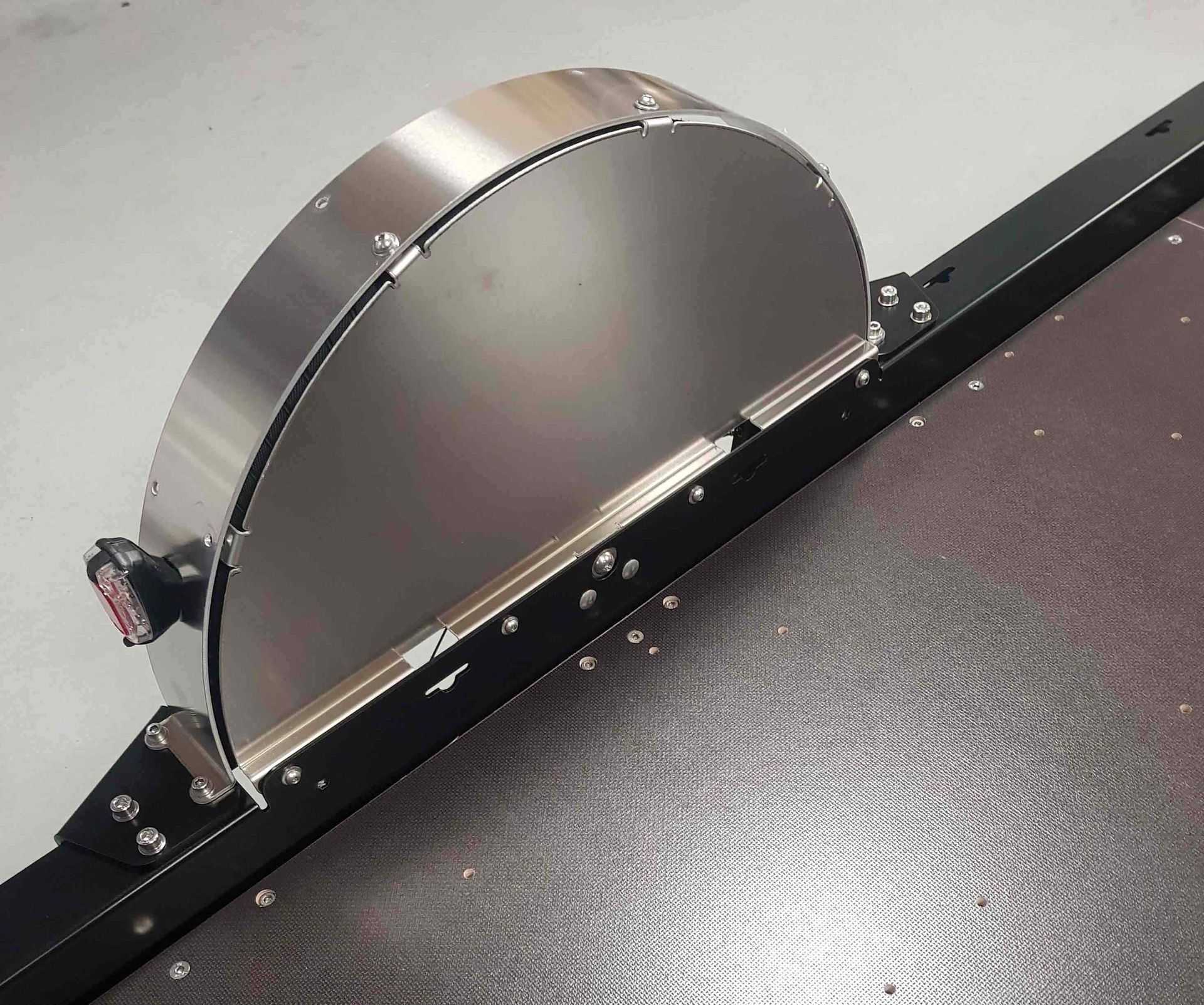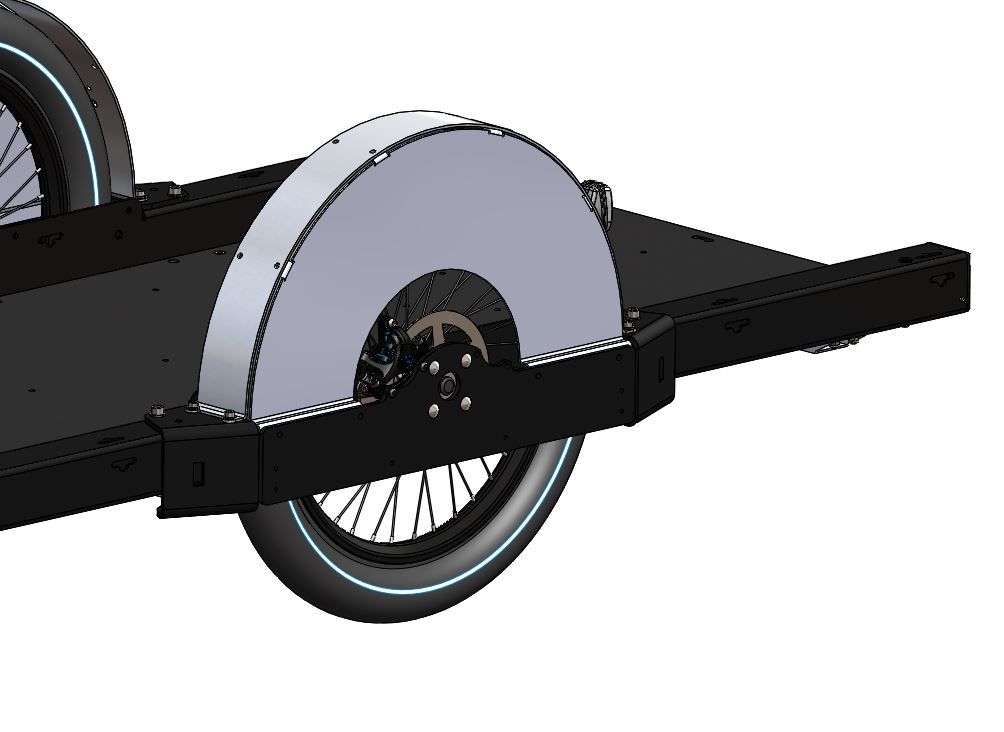 Wheel covers - exterior

The covers are mainly intended for communication allowing the visibility of your brand or the brand of your clients. The also offer structural reinforcement to the mudguards.
Bike Rack

With 3 clamps and 3 rails directly added on the Runnner's wooden tray, up to 3 bikes can be transported on the Runner. The clamps secure the bikes by holding the diagonal tube of the frames.

Possibility to put only one rail for a centered bike, it is also possible to add a lock to the clamps to secure the bikes.