BicyLift products
A unique trailer able to lift pallets and modules up to 200kg payload
BicyLift combines load handling and transport functions in a compact vehicle with an internationally patented system.

Based on a universal format, Bicylift transports any pallet of 120x80cm in size and dedicated modules for multiple applications.

FlexiModal developped these BicyLift modules for delivery of pallets, parcels, standard boxes, fresh goods, shopping bags, bulky objects... But also waste collection, mobile workshops and stands, or even e-scooter transport.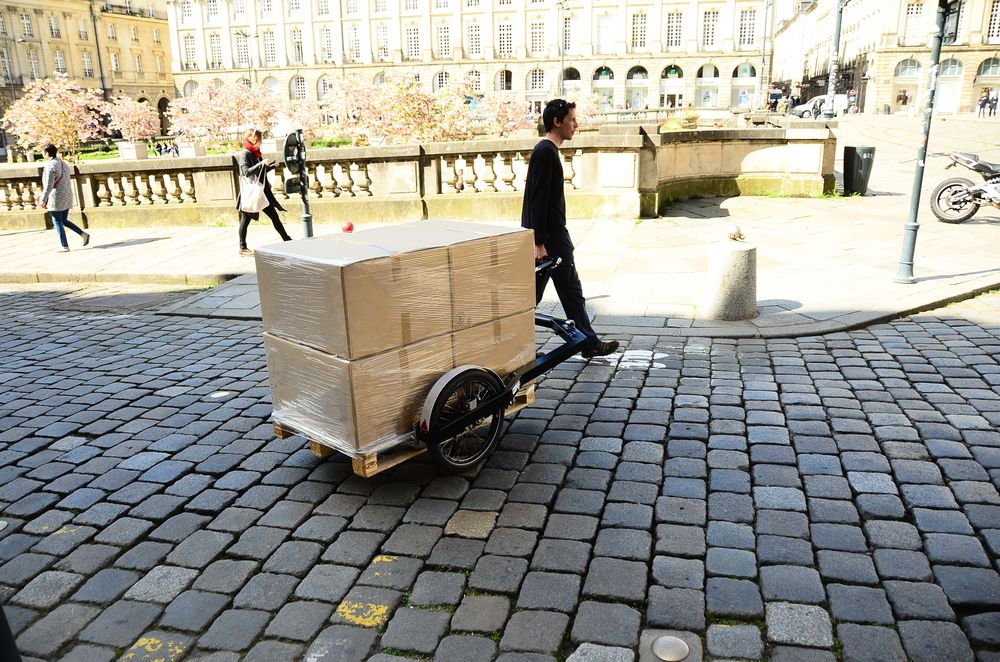 A modular professional bike trailer
The trailer and the modules of the BicyLift range are made for a daily and intensive use
The modules have been especially developed to suit the BicyLift's lifting system and facilitate containerization on a daily basis.
Limit your transhipments by loading the container in your premises before lifting it with the trailer and delivering it. You can also easily switch from one container to another depending on your needs or those of your customers.