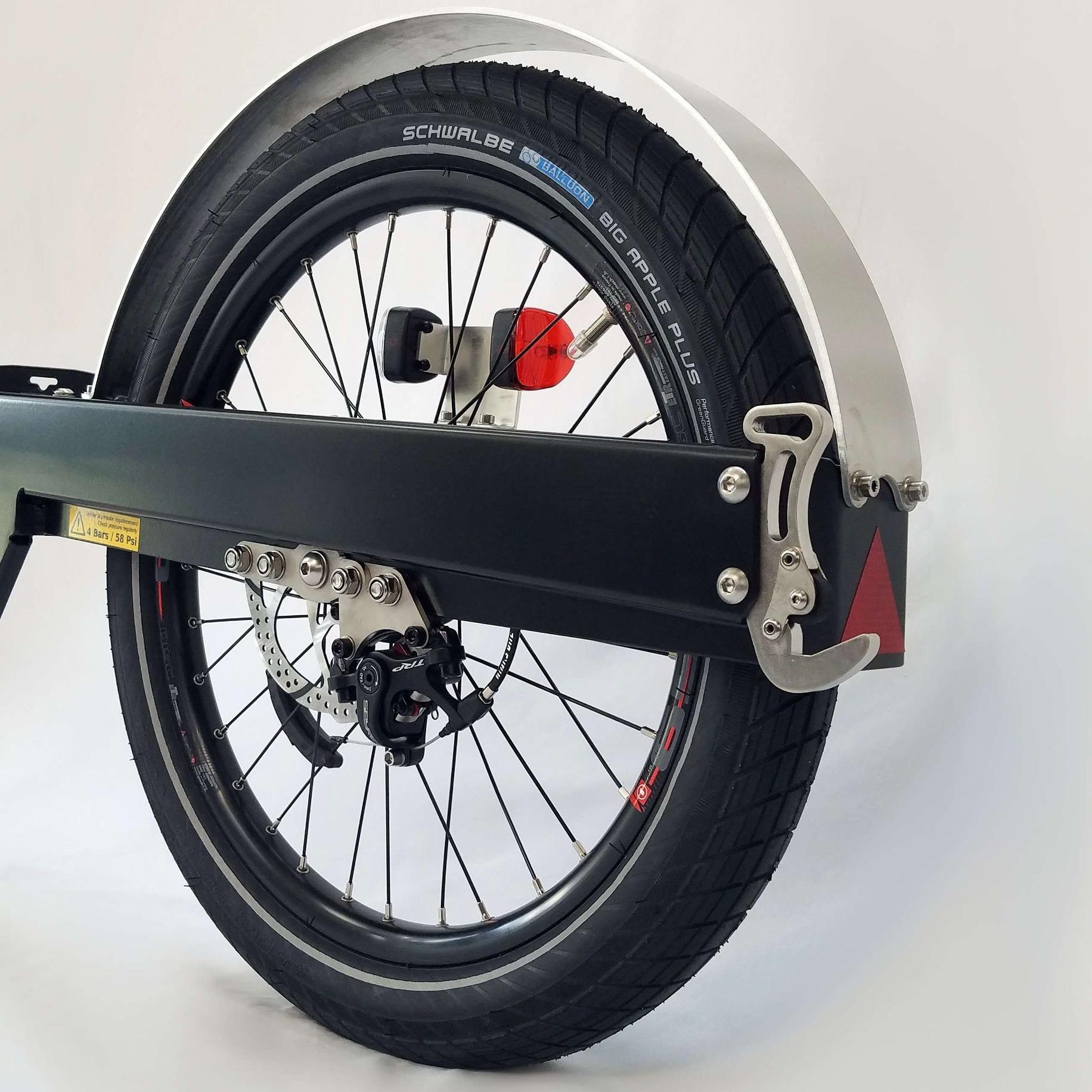 Spare wheel
---
Because you are never completely safe from a puncture in the city, replacing the wheel instead of repairing one may make it easier to finish the delivery round. Please repair your inner tube once you're back at the hub.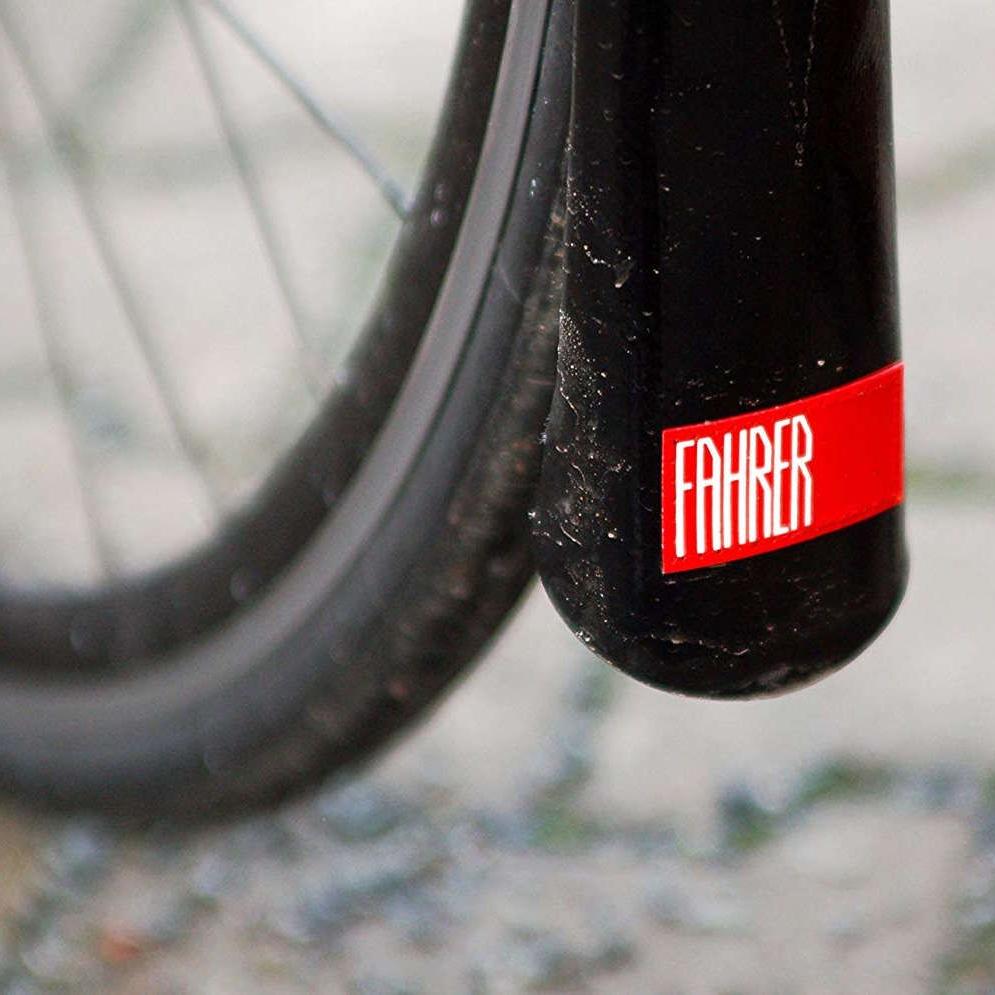 Mud flap
---
Does your rear wheel splash mud on your trailer's load? This Fahrer mud flap goes lower than your mudguard and prevents splashing on your load.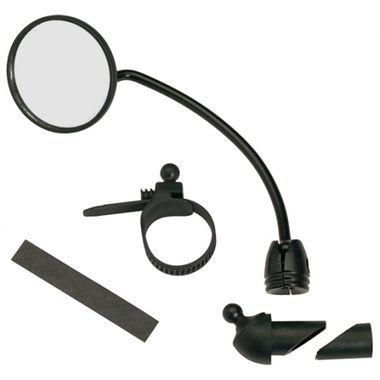 Rear-view mirror
---
When cycling, having an eye on the back of your head would help. With this Busch+Müller mirror, it is now reality!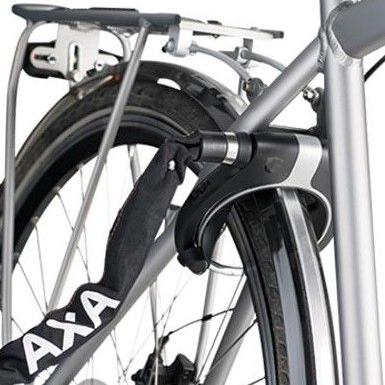 AXA horseshoe frame lock
---
This quick lock is the best ally to lock the bike for the time of a delivery.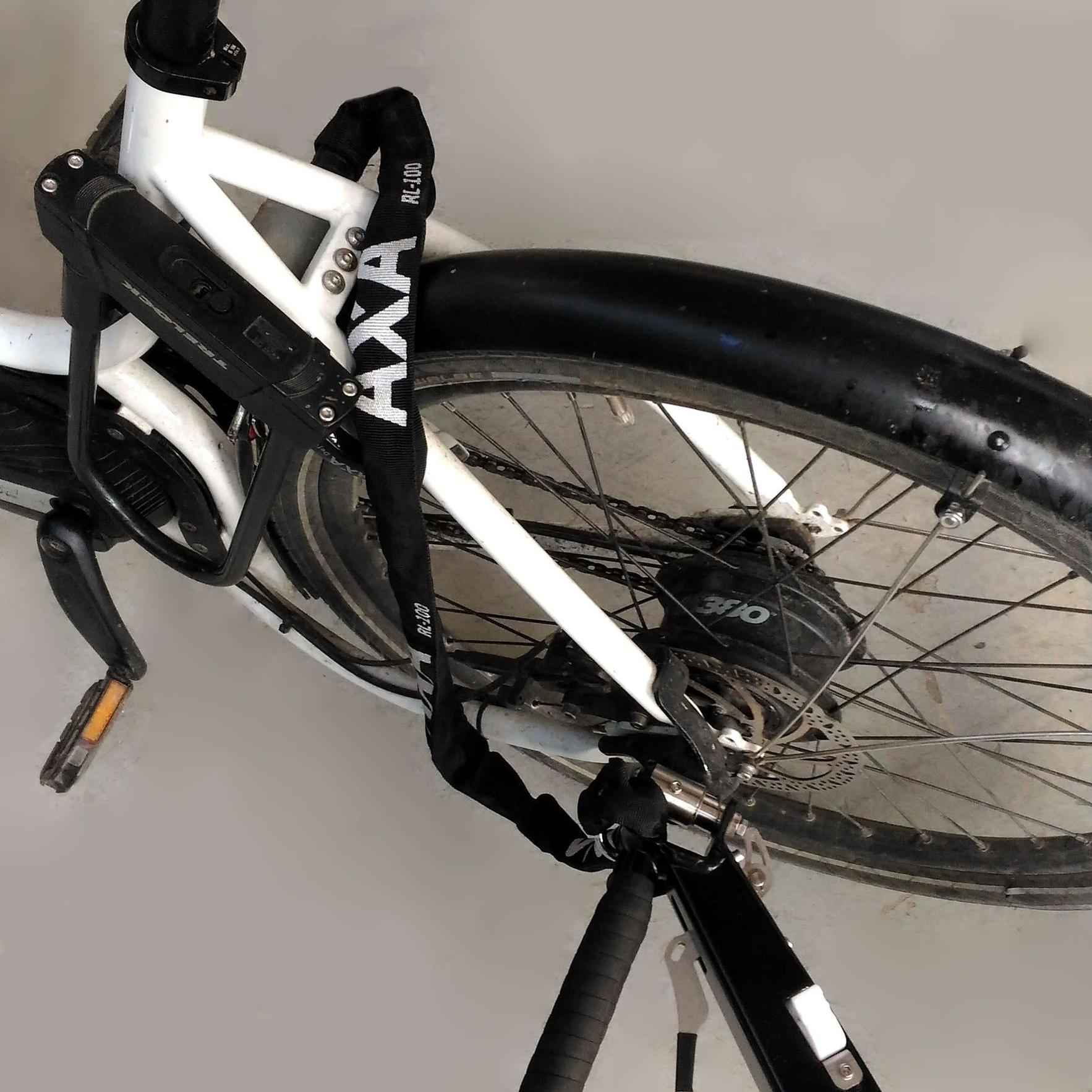 AXA anti-theft trailer chain Ø5,5 x 100
---
Secure your trailer by attaching it to the AXA frame lock with this chain.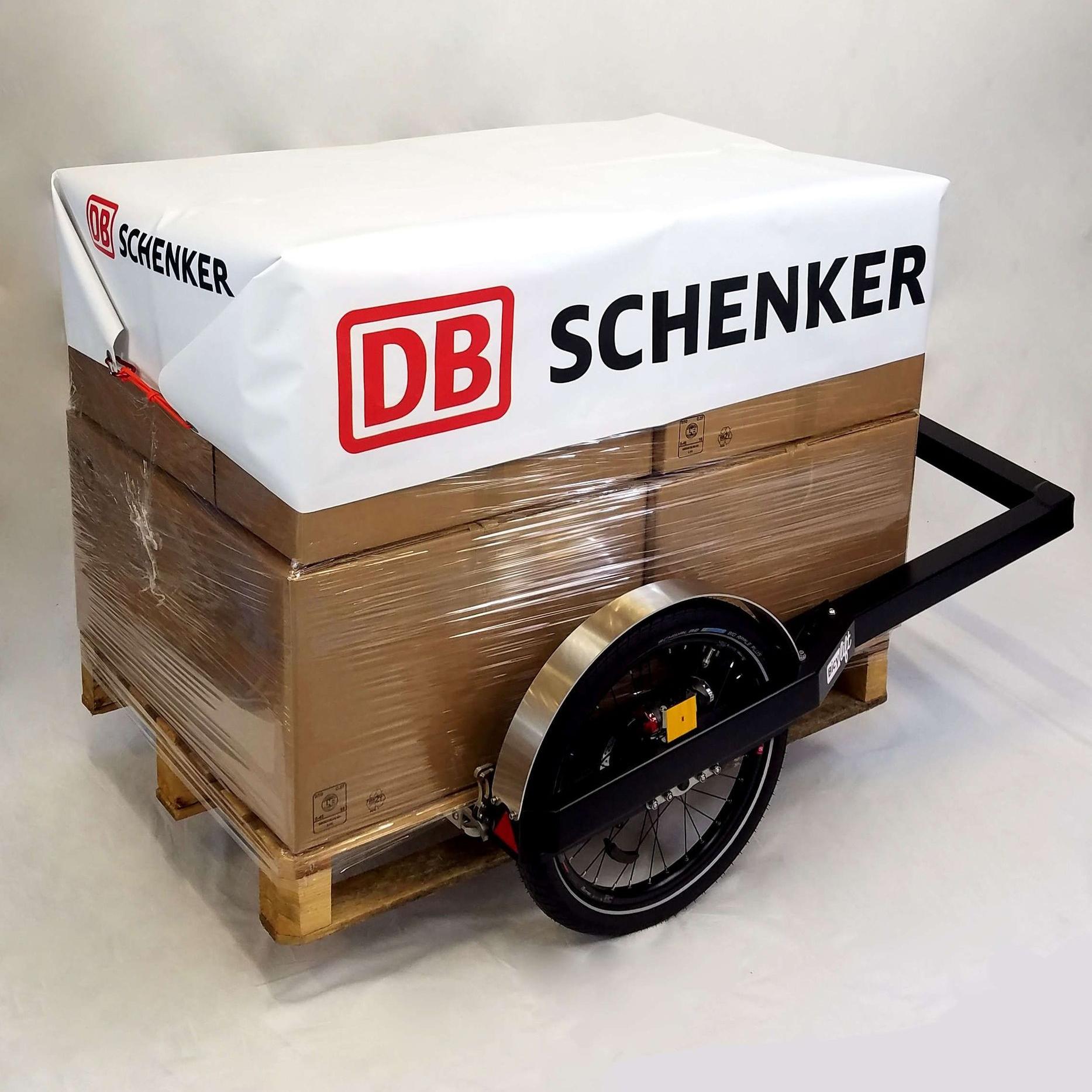 Pallet cover
---
Protect your pallet from any weather. We offer standard or branded pallet covers.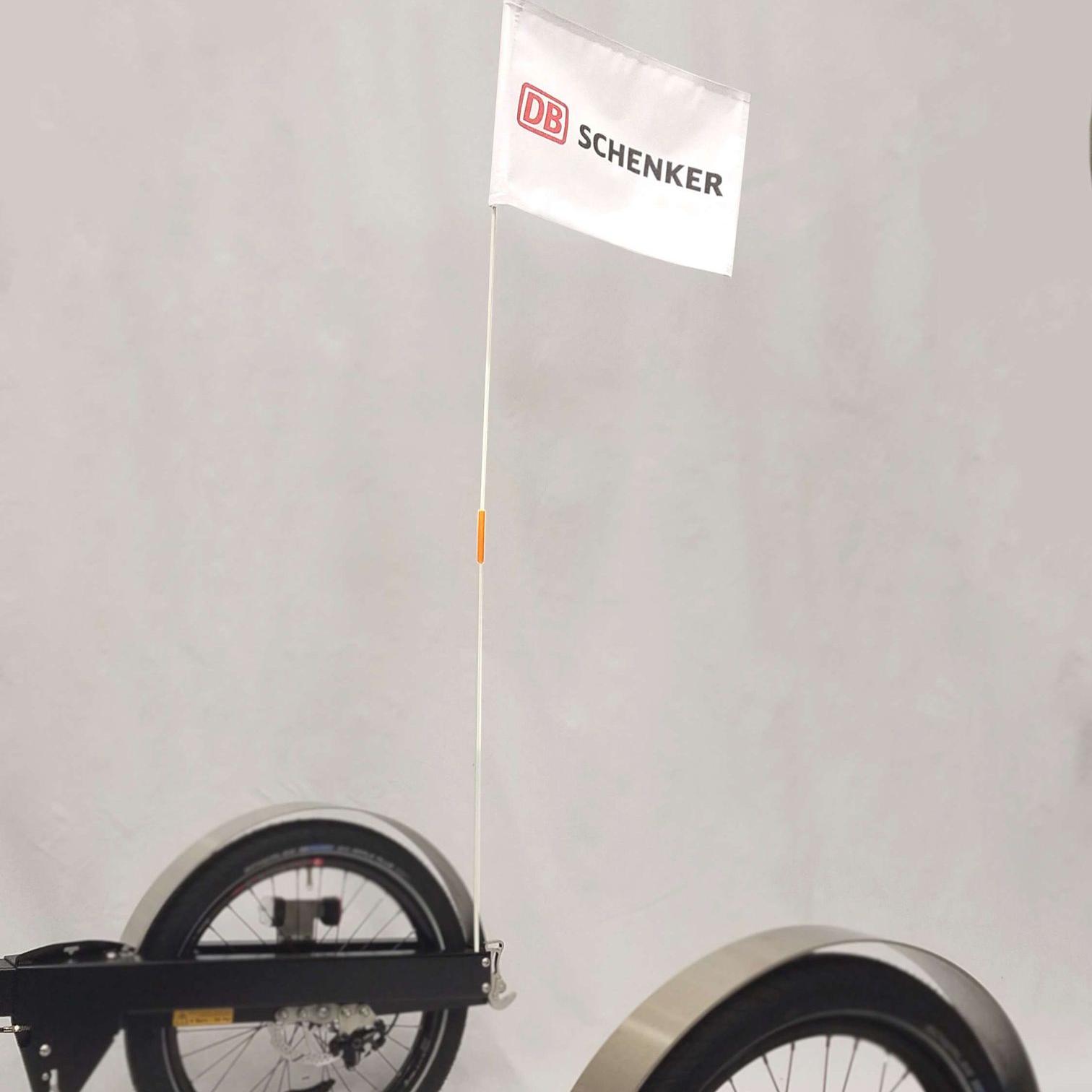 Signalling flag
---
When the trailer is carrying a low pallet or running empty, mark your trailer with a flag to make it visible to other road users. We supply both classic and customised flags.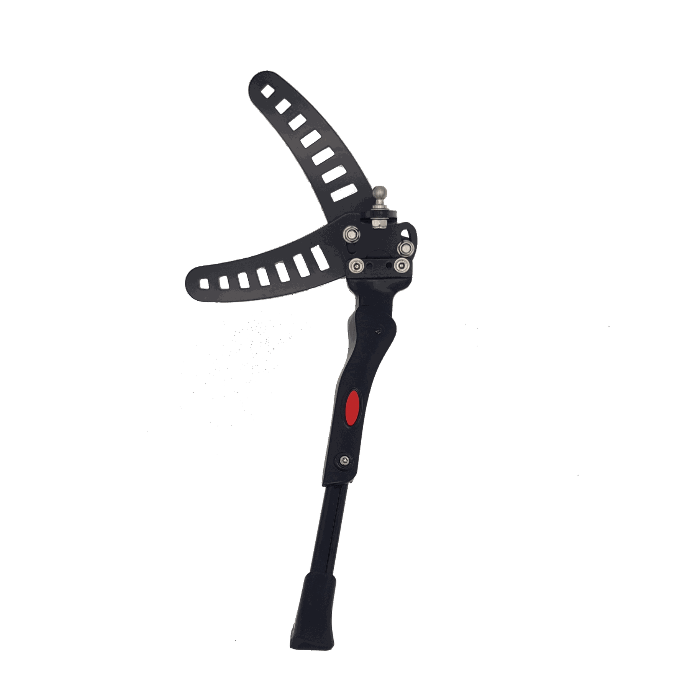 Bicycle stand for frame hitch
---
Not all bicycles are equipped with a sufficient stand. Here is one that is suitable for our frame hitch.​
Do you need more information about our hitches? Discover them!