The only effective way for pallet delivery by bike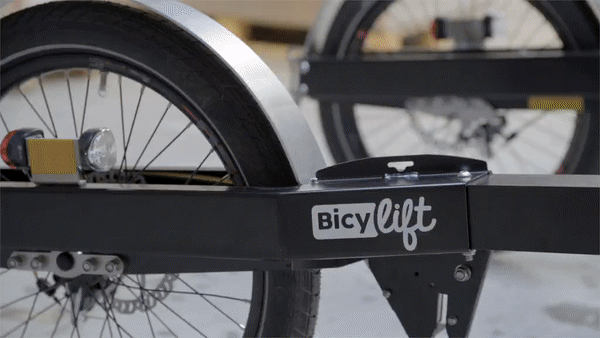 The favorite accessory of the BicyLift trailer


The Europe 120x80cm format pallets are supported by a removable fork that slides into the pallet base.

Leaf springs are pressed against the centre sole of the pallet to hold the pallet in position during transport.

Adjustable, it can be adapted to the different types of pallet 120x80cm (returnable, single use,...) or even plastic boxpallets, as long as there is at least a central sole.

The weight limit that can be lifted with the fork, including the pallet, is 180kg.


A need for GMA pallets 40x48in or Europallets 120x100cm ?
We have a BicyLift XL version!
---




BicyLift fork for pallets

---
---
How to protect pallets from the rain ?
Pallet covers !

Because there is no delivery season, ensure fast and efficient protection of your goods!

Few pallets are properly filmed, able to withstand a rainfall... so we offer you these pallet covers that will protect your goods during transport.


The first cover could be customed with y our brand or your customers brand. Its surface offers you a new opportunity to communicate.
Its installation and removal are quick and easy thanks to tighteners which held the cover on the pallet.
PVC tarpaulin 180x140cm format

Finishes: reinforcement + eyelet at each corner

Weight ~1220g with snap hooks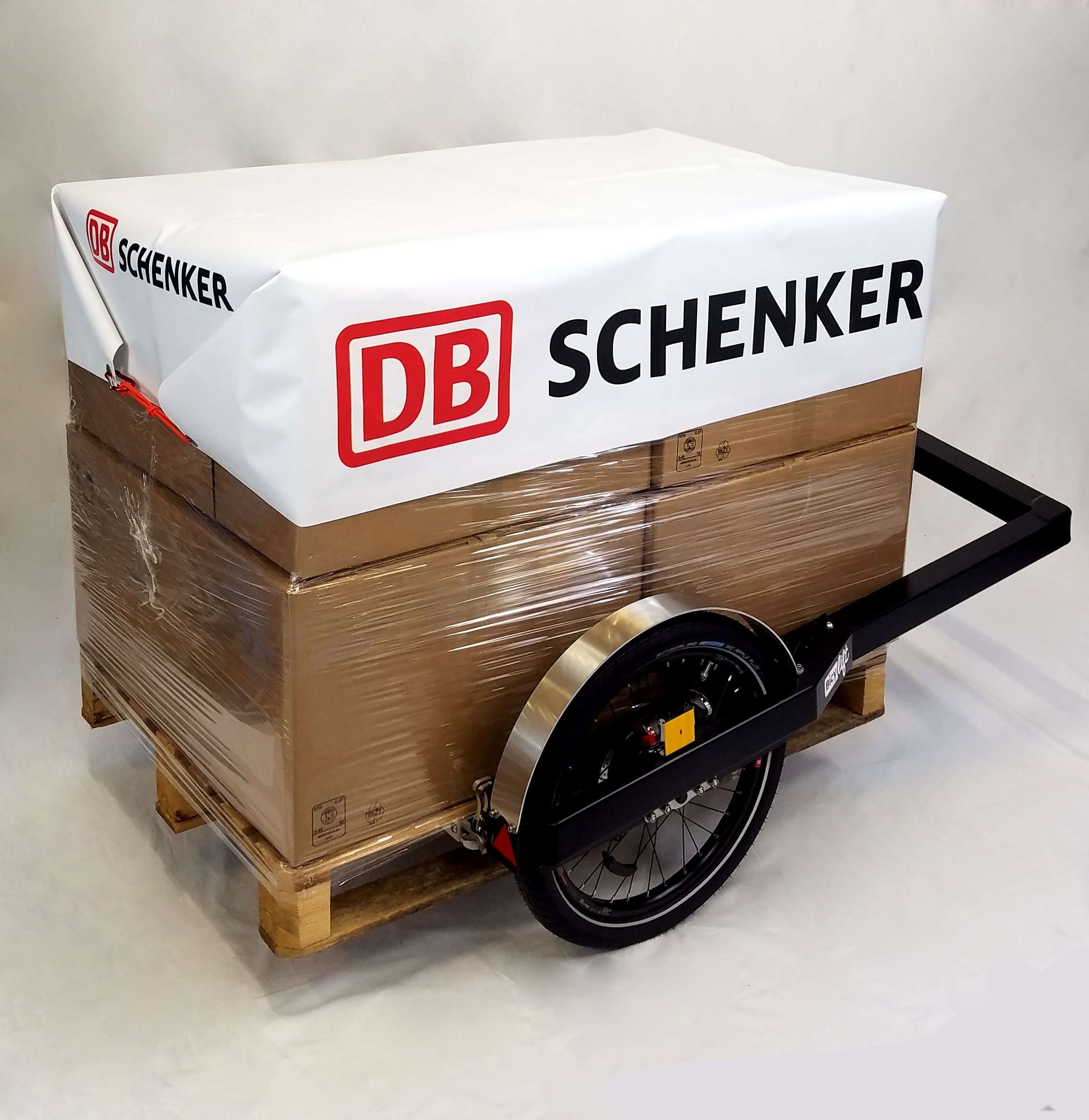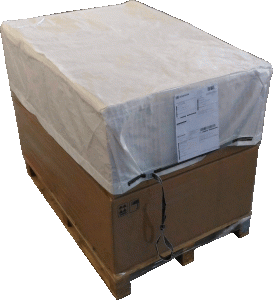 The second model, lighter, has a trapezoidal shape specially designed for 120×80cm pallets.
Tightening straps held the cover on the pallet.
Laminated polypropylene, 125 gr/m², white

Height 40cm

Weight ~550g
The fork for pallets is compatible with the BicyLift trailer.
The duo trailer + fork allows you to lift pallets up to 180kg.

Discover other BicyLift modules