A wider trailer for GMA pallets 40x48" and Europallet 120x100cm

The system and components of the XL version is the same as the BicyLift standard dimension 120x80cm, only the frame width change to accept bigger pallets 40x48" or 120x100cm. The load capacity stays at 180kg / 400lbs.
Thus, we made a wider fork, the accessory to lift the pallets. The fork is currently the only module dedicated to the XL trailer and is automatically supplied with each XL trailer.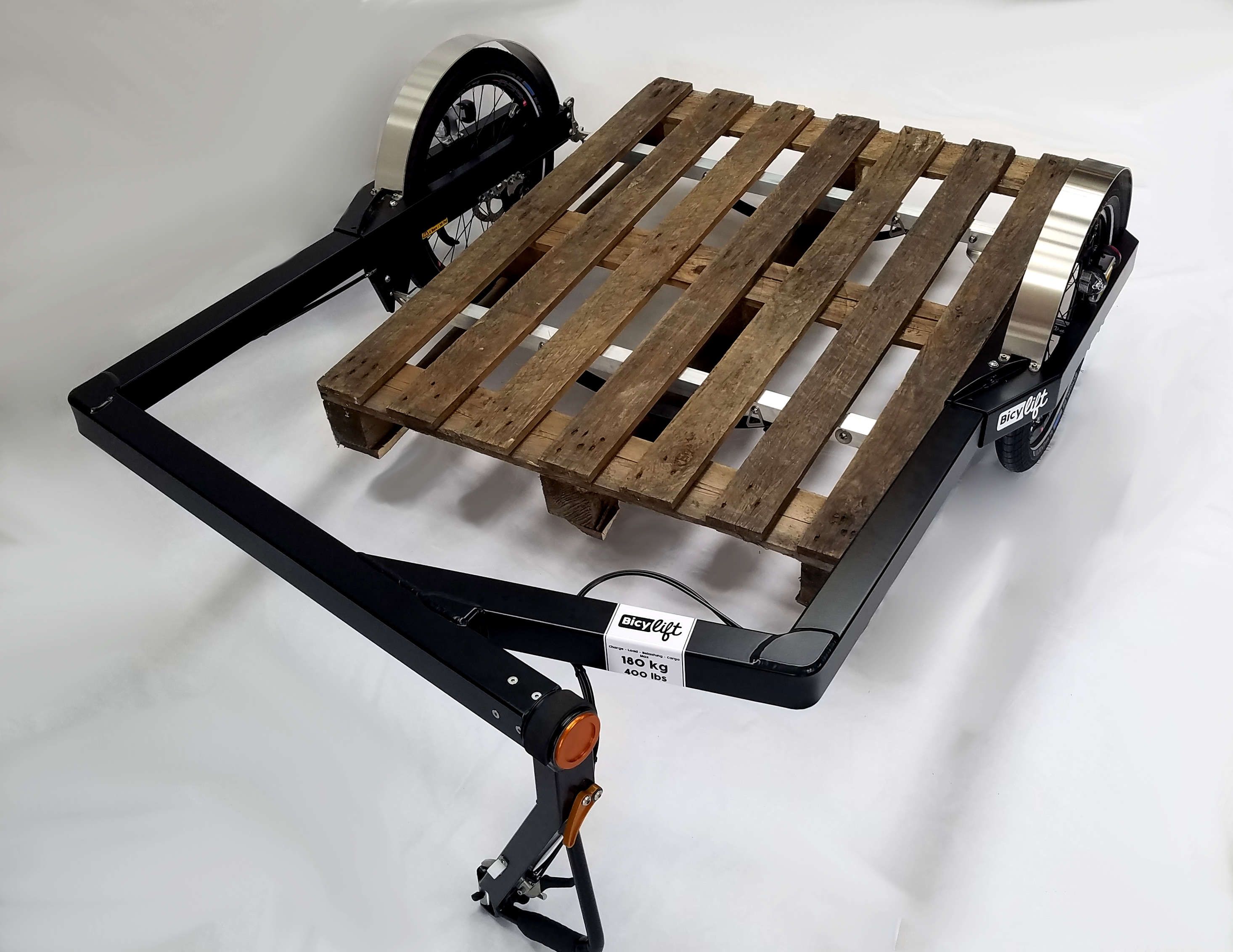 The XL version is 134cm wide but still 190cm of lenght and with 12cm of ground clearance.
For more details about the BicyLift specifications and components visit BicyLift's main page :