WorkBox : Mobile workshop & stand
Compatible with the BicyLift trailer, the WorkBoxes open up new horizons for bicycle boxes by serving as a workshop or mobile counter. At the right height, the top of the module acts as a work or sales area.


Thanks to its swivel castors and its dimensions smaller than modern doors and lifts (PMR standards), the WorkBox module will follow you as close as possible to your work areas, both inside and outside.

The personalization by engraving of these large lateral surfaces transforms your WorkBox into a real communication object!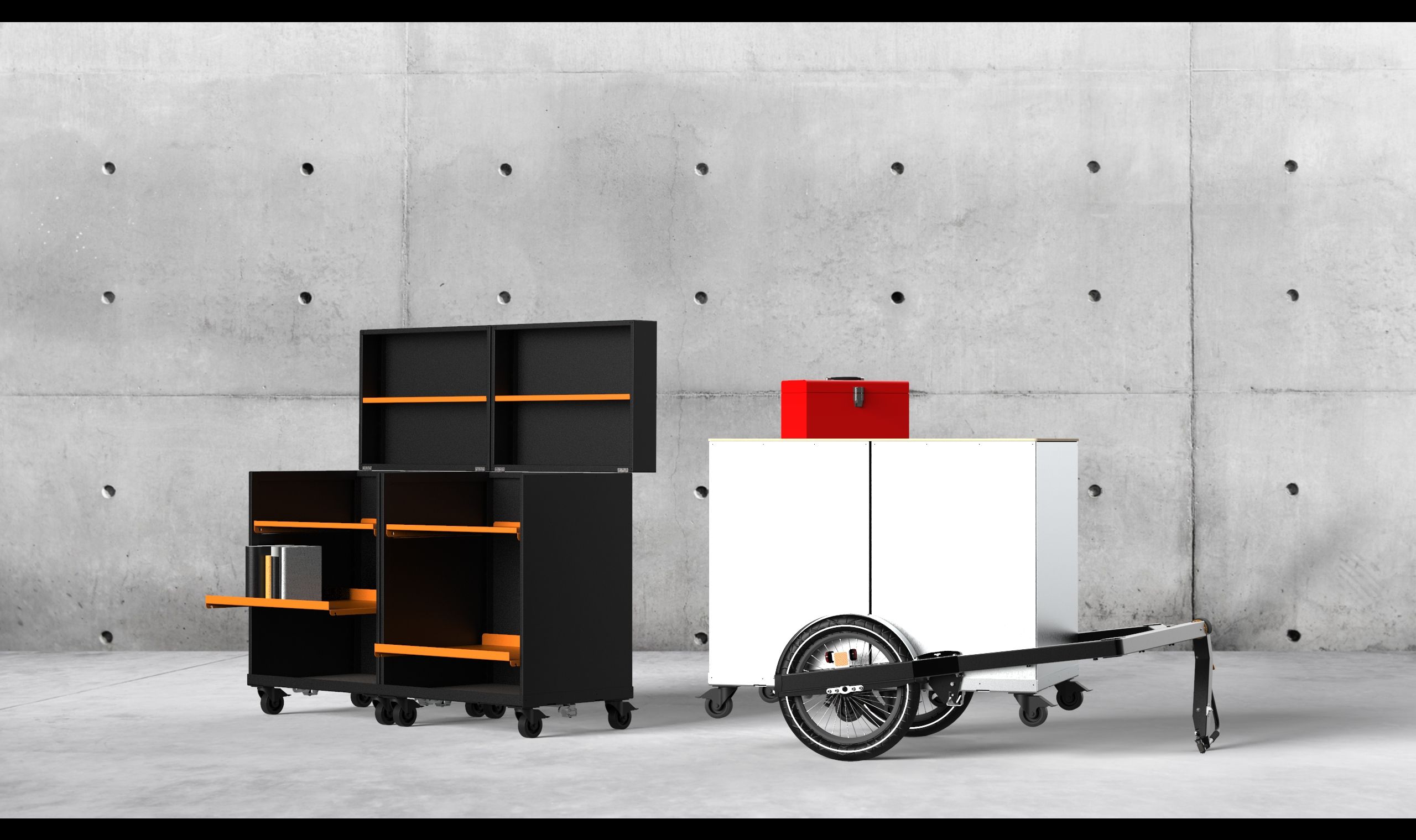 Various versions by job type

The WorkBox module can be adapted according to your needs.

Its independent and secured shelves allow to transport crates in standard Euro formats (60x40cm and 40x30cm).

Regardless of the loading order, you can easily access all the content, whether it is tool boxes, supplies or standard isothermal boxes.

Compatible with the BicyLift trailer
Discover other BicyLift modules