Large volume for multiple uses
Perfect for waste collection or to use on an industrial site, especially for transporting cardboard boxes, the roll container allows the transport of loads that do not require as much protection as loads in the
Parcel Container
.
Its large half-opening side makes it easy to load, while straps allow the top of the load to be maintained easily.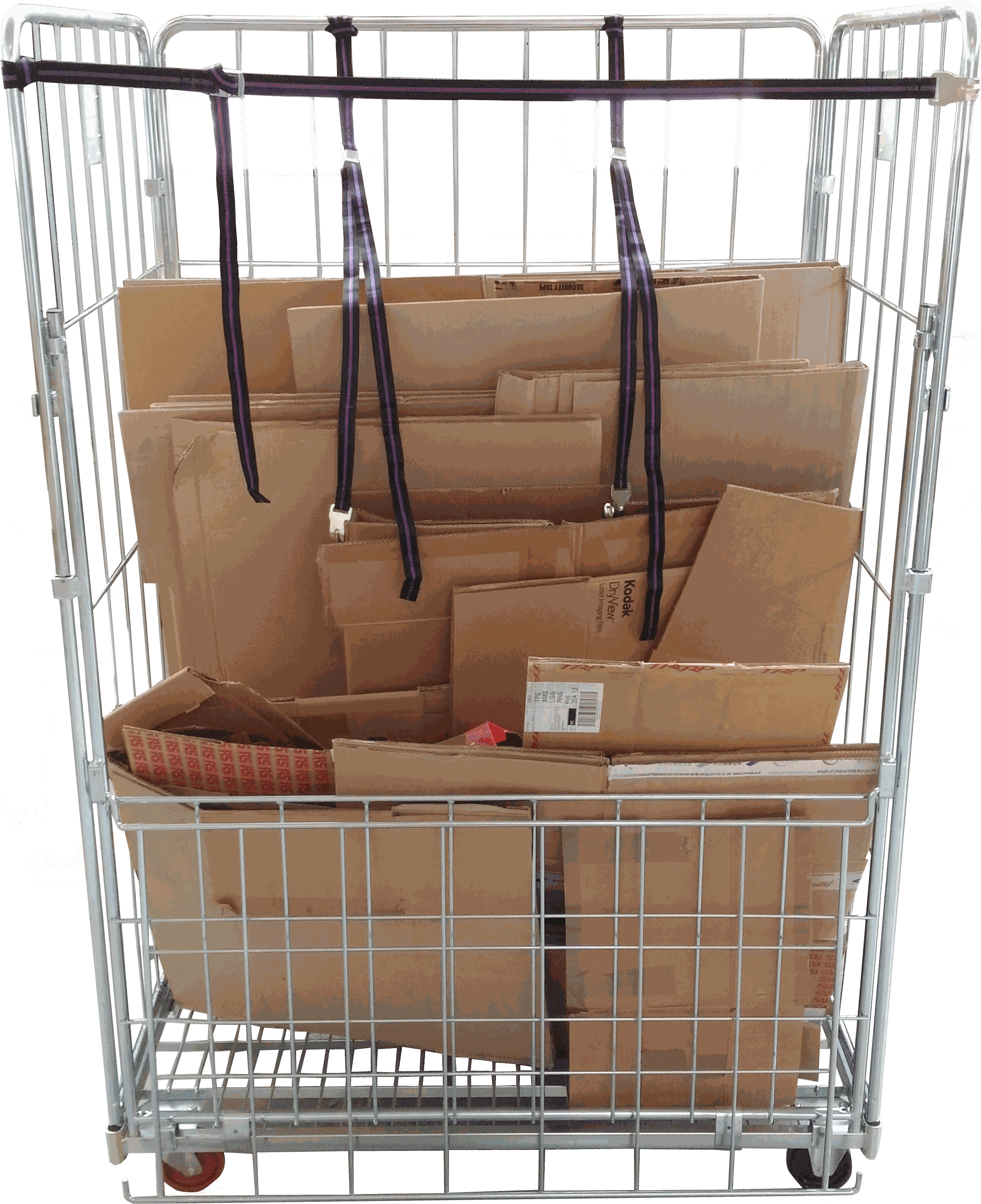 Like the entire BicyLift range, the roll container has dimensions to the Europallet standard of 120×80cm, which allows it to be perfectly integrated into the supply chain.
It can be switched from a bicycle to a utility vehicle or lifted by a forklift truck.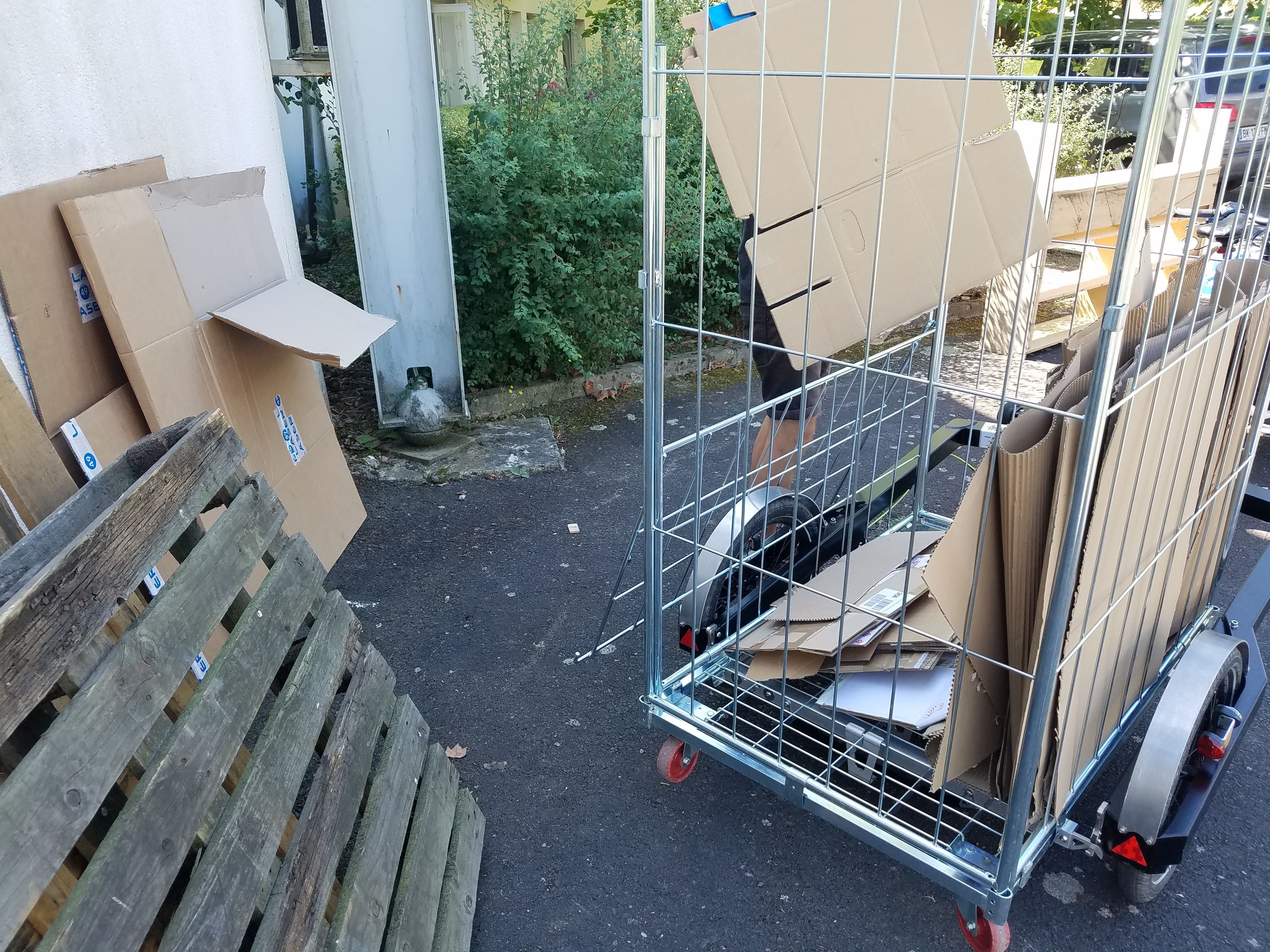 Characteristics


Volume : 1,5 m3

External dimensions : 120x80x180cm

Internal dimensions : 115x75x164cm

Wall meshes dimensions : 40x11cm

Empty weight : 43 kg

Can be lifted with the trailer thanks to the Fork for Pallets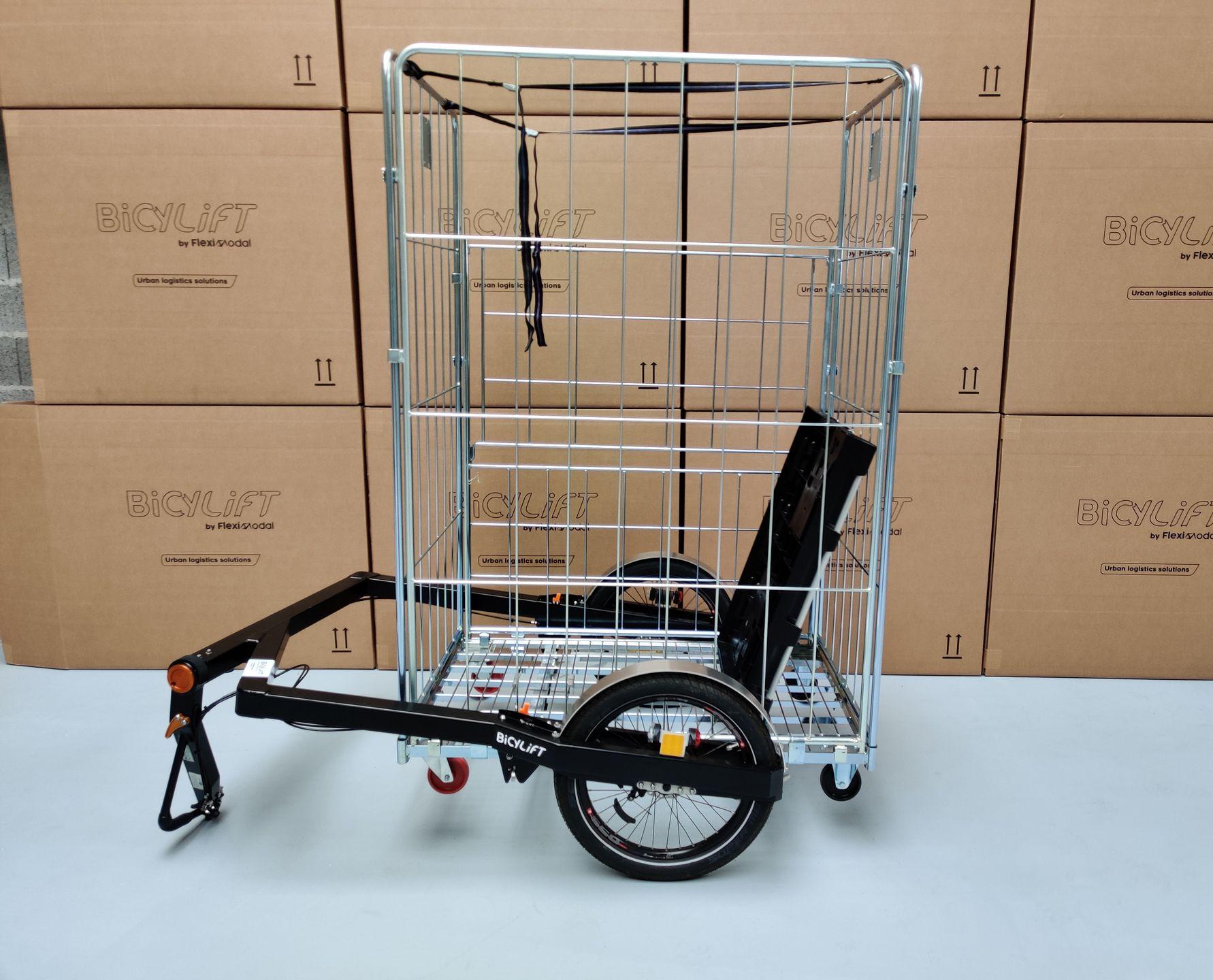 Pick up waste and cardboard boxes around with the BicyLift trailer and placed them in the roll container.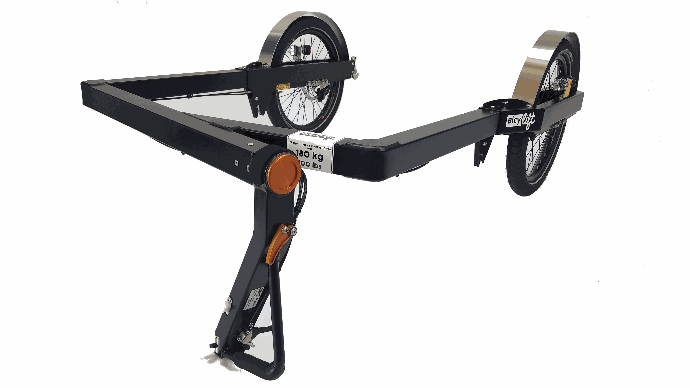 Discover other BicyLift modules