Scootainer = transporting & storing e-scooters
Attached to an electric bicycle with BicyLift trailer, the Scootainer is an eco-friendlly and optimal way to pick up scooters while sneaking into the city's busiest areas.

With a capacity of 8 scooters, it can ensure :
+ rebalancing
+ on-site reparations
+ handling in the warehouse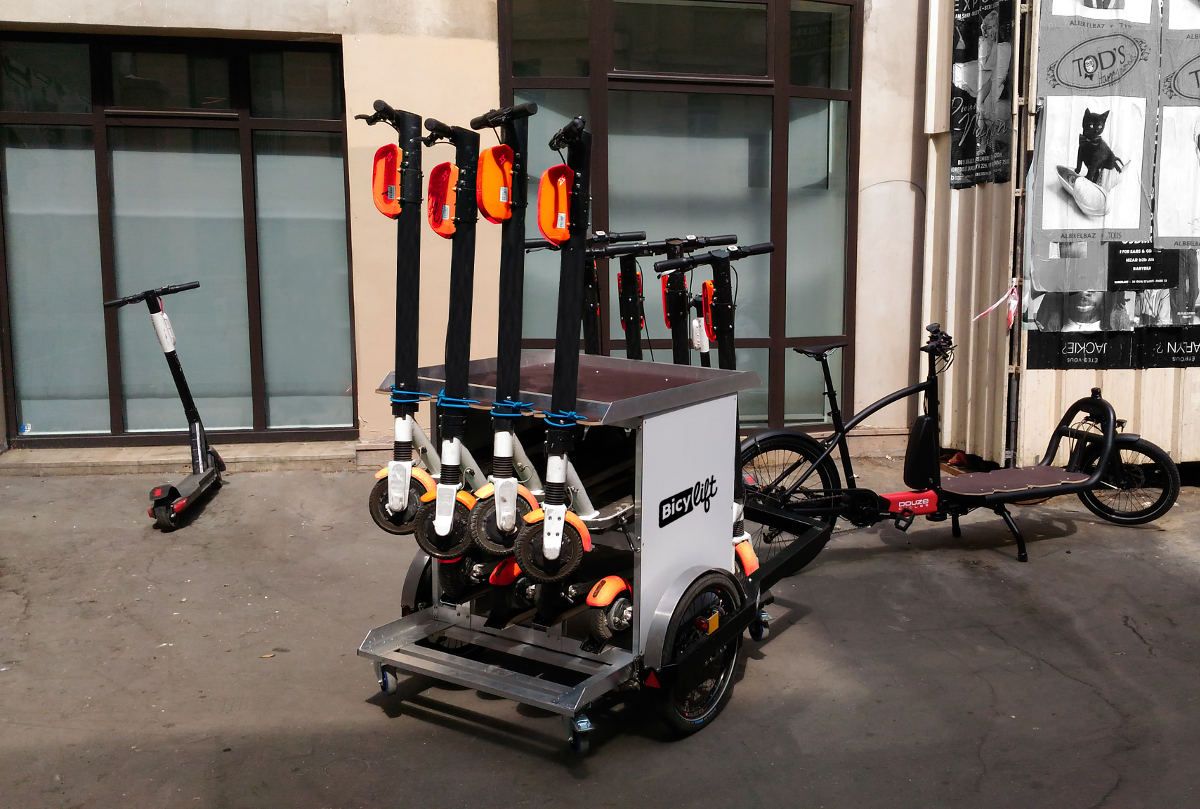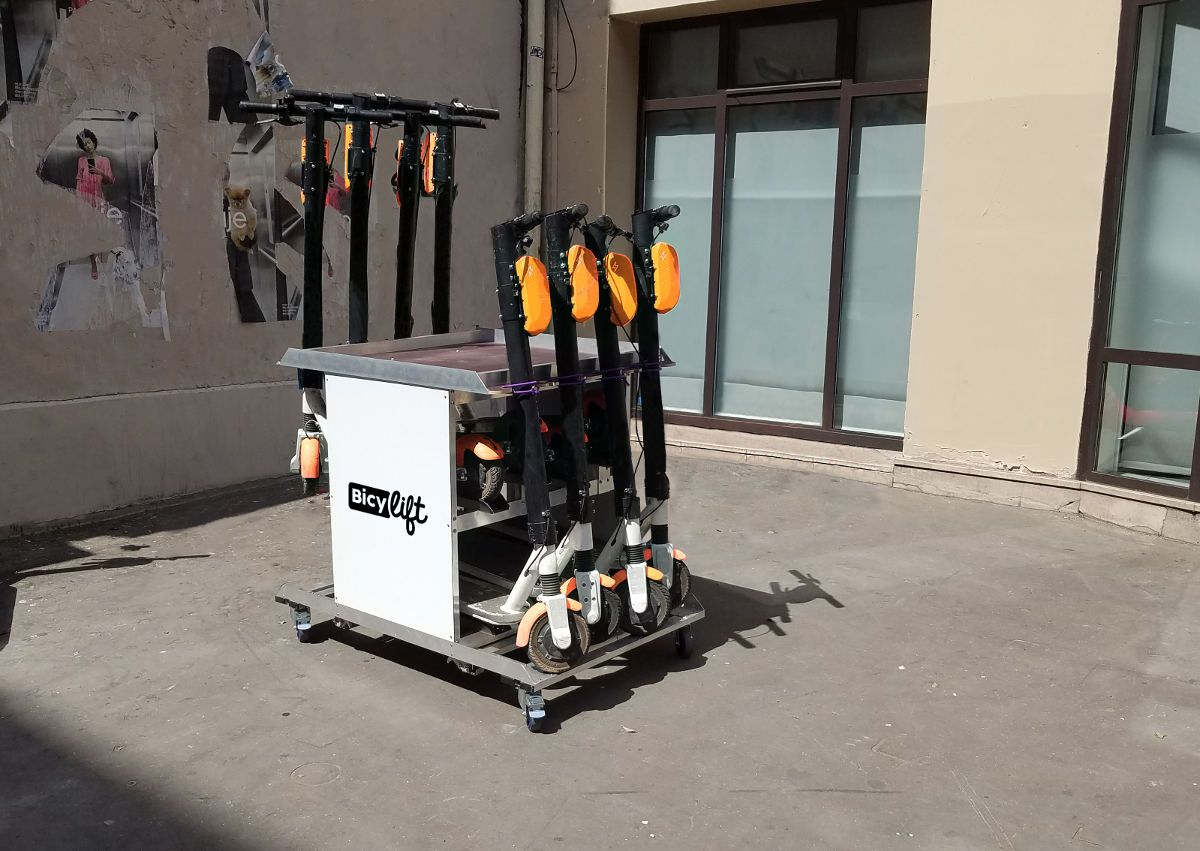 Without BicyLift trailer, the Scootainer can be easily moved thanks to its braked wheels.
No loading or unloading order, a scooter can be lowered from the module without moving the others.
The upper tray can be used to carry equipment or as a work surface. The module is designed to adapt to different escooter models and to remain compatible from one version to another.
The large lateral areas allow the flocking of your brand becoming a highly visible object of communication.
Combined with a cargo bike, potentially 2 extra scooters could be added and as well as reparation equipment.