2 isothermal containers compatible with the BicyLift

The cold chain is particularly sensitive to transloading which could compromised it.
The containerisation of goods under controlled temperature takes on its full meaning for an efficient last mile delivery !

With the isothermal containers compatible with BicyLift, prepare your tours from your cold rooms, transfer the goods to the city centre and ensure the last mile by bike without any break in the cold chain.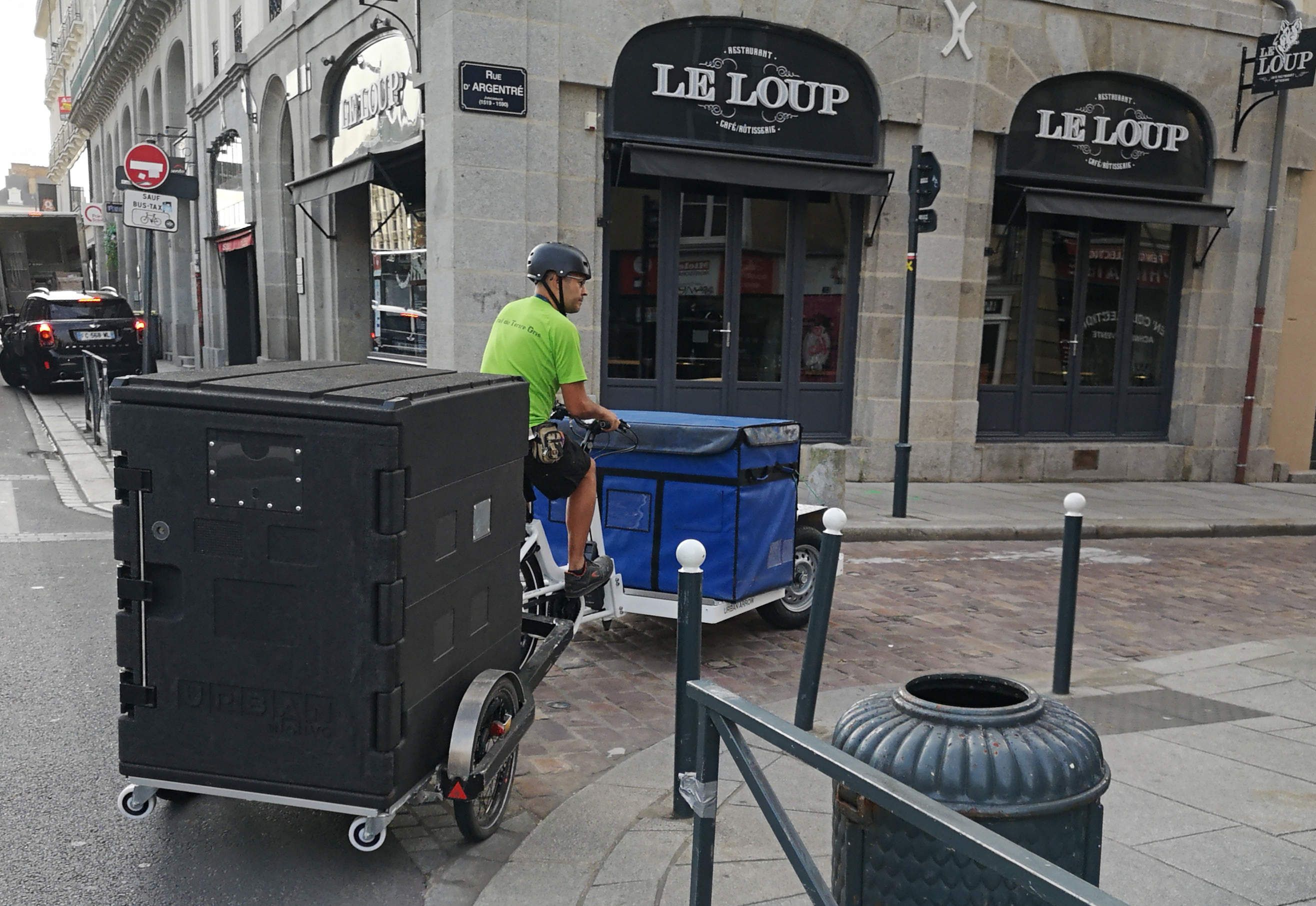 We trust two specialized manufacturers of cold solutions : Olivo and Cold&Co
They use their expertise to supply the best solutions.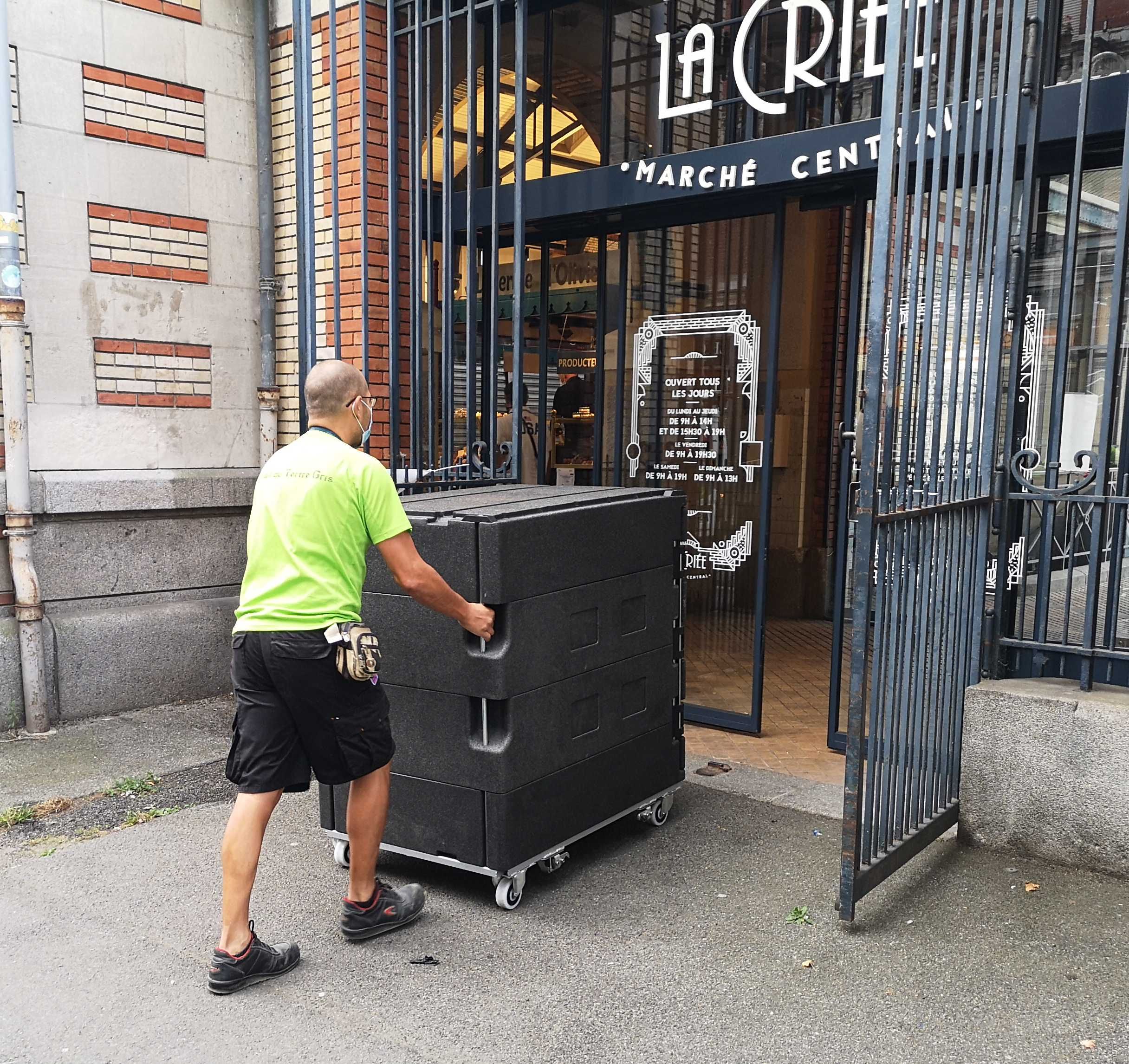 Olivo - Urban Roll 500

This container is equipped with wheels for the last meters
A door allows easy access to the entire volume
The volume can be divided with shelves

Waterproof

Exterior dimensions : 120x80x127cm

Interior dimensions :61x95x71,5cm (with a top 900 eutectic plate)

Empty weight with top eutectic plate : 62kg => maximum load: 138 kg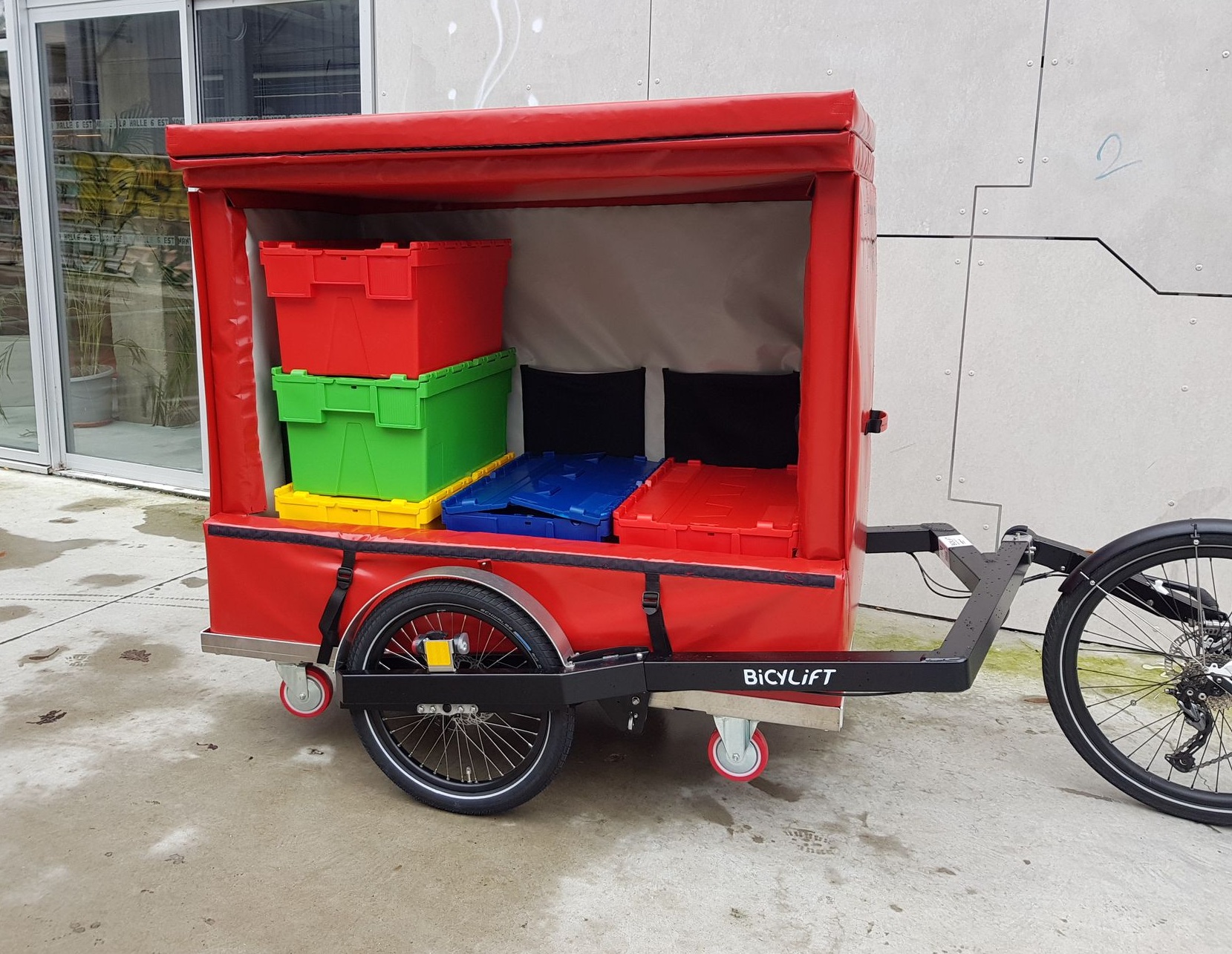 Cold & Co Carrytemp XL9

Complies with ATP certification norms (C & D)
Rainproof and big opening
External dimensions : 146x80x115cm
Aluminium base with hooks for compatibility with the BicyLift trailer
Weight: 40 kg (without eutectic plates)
A capacity of 880 litres
Load your isothermal container in your premises and deliver its content using the BicyLift trailer.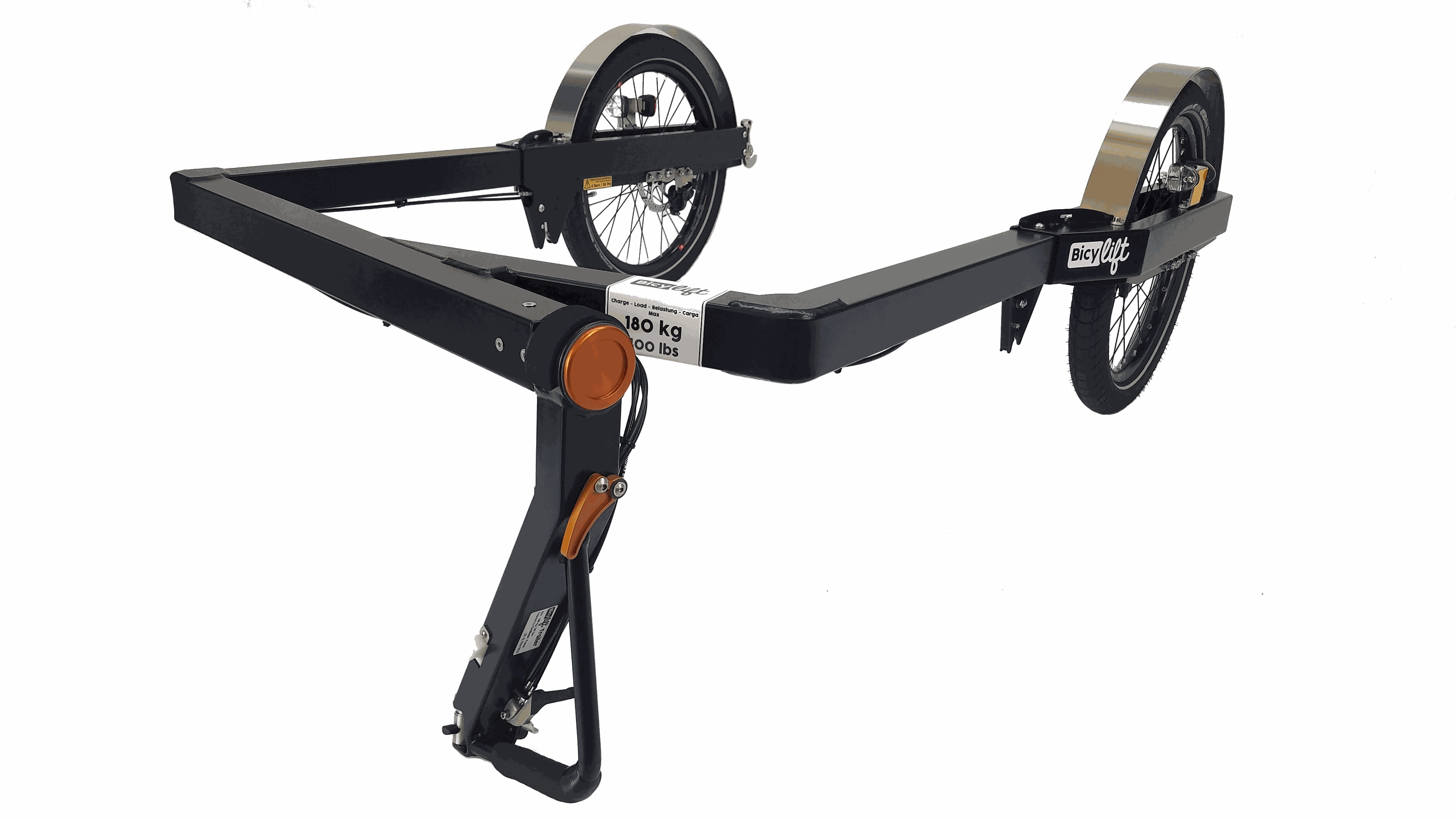 ---
Discover other BicyLift Modules